At Dream Plaza, the highest and latest standards of construction have been attained.
like a dream
INNOVATION
Created with an innovative mindset to revolutionize the real estate market in Panama, with wide and open spaces, natural light and energy efficiency.
MODERN DESIGN
Dream Plaza is a real estate space designed for corporations, entrepreneurs, and leading professionals.
LOCAL COMMERCIALS
Dream Plaza is a smart choice for those seeking first-rate business premises to highlight their brands and benefit their customers.
BUILDING
We have the highest and most modern construction standards each space was designed for the well-being of people, their productivity and the balance with the environment.
A new concept of efficiency in Panamá
Window installations that are insulated and designed according to the building's orientation, which allows natural light for the entire floor and reduces heat input. Efficient air-conditioning system. Cooling towers with cold water supply and fresh air. LED lighting throughout the building.
READ MORE
We are at the forefront of what is required today of an area to work and do business
QUOTE YOUR COMMERCIAL PREMISES
Contact us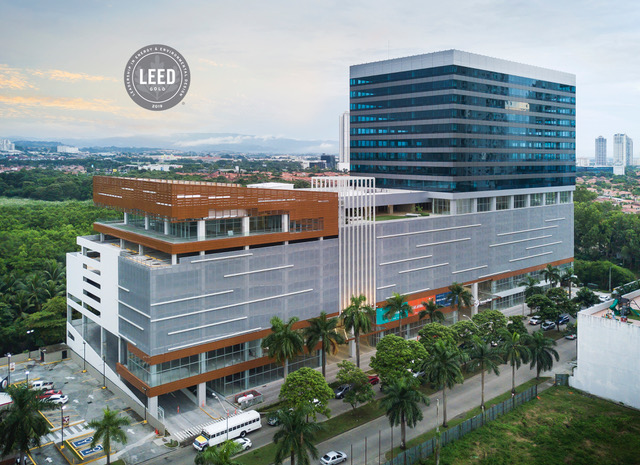 Sustainability
We are officially a LEED GOLD project. At Dream Plaza we are faithful to our values of sustainability and efficiency.
Energy savings with performance over 20% of the Ashrae base 90.1
and the 35% savings in water consumption.
Timed control of fresh air supply to guarantee the quality of indoor air.
Special area to collect recyclable materials.
Replanting of the river bank and channel.
Download brochure
Follow us @dreamplazapanama